Thursday, January 23, 2020 Next Date
9:30 am - 12:00 pm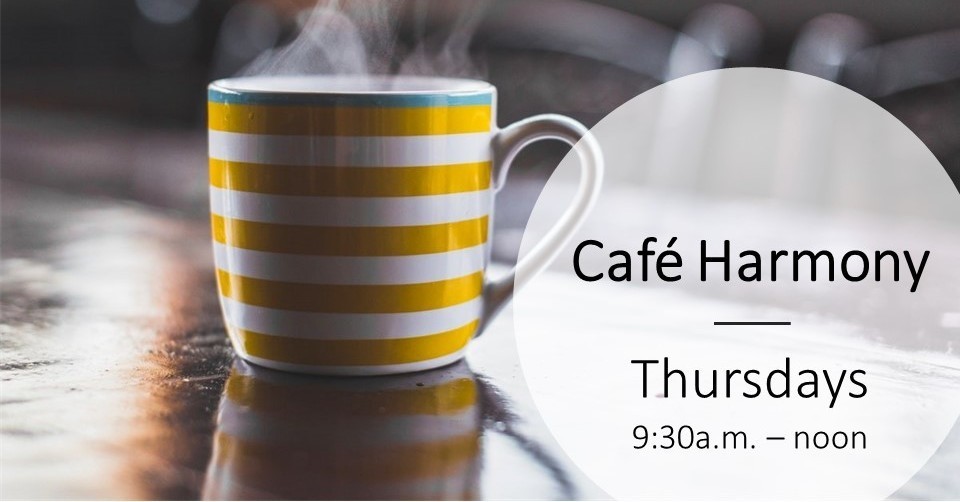 Hosted by Harmony 55ers, Cafe Harmony it is an open drop-in for anyone.
Stop by Thursday morning for coffee, tea, a chat and bring your running shoes as we have Pickleball running at the same time!!!
Have a book or a game, bring it along!